Located 90 minutes from Portland, Oregon's tallest peak offers four seasons of fun.
Mount Hood offers scenic recreation ranging from camping, hiking and fishing to nearly year-round skiing. Whether you're exploring the mountain's miles of trails, hitting the slopes or cozying up to a fireplace, Mount Hood offers seemingly endless opportunity for adventure. Read on for our guide to things to do and ways to experience Mount Hood.
Know Before You Go
Before starting your trip to Mount Hood, check the National Weather Service's website for up-to-date information on current snow conditions and weather advisories that may be in effect. For current travel advisories and road conditions on the route to Mount Hood, visit Oregon Department of Transportation's Trip Check website.
Weather on Mount Hood
Mount Hood receives an average of 55 inches (138 cm) of snowfall each year, and experiences high temperatures of about 80º Fahrenheit (27º Celsius) in the summer and lows around 30º Fahrenheit (-1º Celsius) in the winter.
Eat and Play
Kick up your feet and grab some grub after a day of frolicking in the snow.

Just a 90-minute drive from downtown, Mount Hood sits right in the city's backyard and makes for a heck of a winter playground.

Snowshoeing is a peaceful way to enjoy Mount Hood with friends and minimal gear and expense.

Don't hit the slopes on an empty stomach! This guide dishes on where to fuel up for the day, lunch mid-mountain and relax with pizza and pints après-ski.
5 To Try
Dining on Mount Hood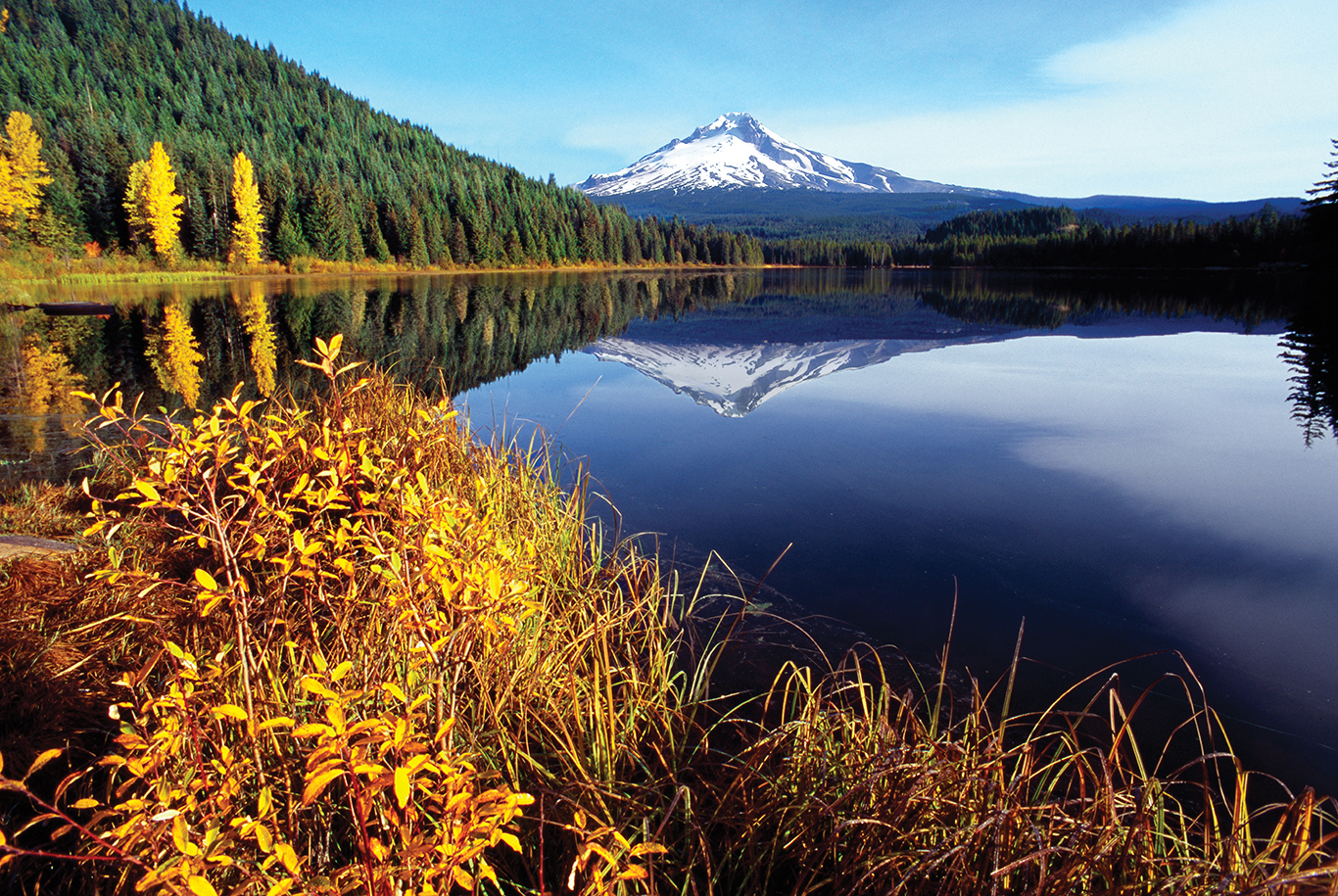 Mount Hood Tours from Portland
Explore Oregon's highest peak, located 90 minutes from Portland, with Mount Hood tours from these local operators.