Portland Rose Festival
The city's biggest festival features fireworks, parades and more.
Know Before You Go
The Portland Rose Festival has announced that many of the signature events, including CityFair, the Grand Floral Parade and the Starlight Parade, will be on hiatus in 2021 and will return in 2022.

Festival offerings in 2021 will include a citywide Porch Parade from May 31–June 13 and a Virtual Fleet Week from June 9–13.

For more information on the event and how to participate, please visit the festival website.
Every year for more than a century, the City of Roses* has thrown itself a massive party in the form of the Portland Rose Festival. Declared the city's official festival in 2010, the celebration includes more than 60 events, starting in late May and ending with dragon boat races the second weekend of June. In between, there are parades, carnival rides, art shows, fun runs and more. (Best of all, everyone is invited!) For a full list of events and activities, check the festival's website.
Know Before You Go
* Portland is known as the "City of Roses" because the weather is ideal for growing them. There are three fabulous rose gardens in Portland. The best-known is the International Rose Test Garden in Washington Park. Whatever you do during Rose Festival, take time to smell the roses.
Portland Rose Festival Events in 2021
Note: Many of the signature festival events, including CityFair, the Grand Floral Parade and the Starlight Parade, will be on hiatus in 2021 and will return in 2022.
This spring, Portland Rose Festival is inviting Portland residents to decorate front porches, front windows, yards or walkways. The Portland Rose Festival will produce an online map with the locations of all registered "porches" so you can plan a Porch Parade and walk or drive around Portland's neighborhoods to see and share in the celebration.
In addition, Rose Festival Fleet Week will be virtual in 2021, with ship tours and stories about members of the sea services shared virtually, on video. There will be special welcomes and updates by military officials, special musical performances, and more. For a taste of what Virtual Fleet Week will be like, check out the 2020 Virtual Fleet Week playlist.
Portland Rose Festival Events in 2022
Portland Rose Festival festival kicks off with a spectacular opening night fireworks show on the Friday of Memorial Day weekend. For a great view, grab a seat on the Ferris wheel at CityFair, a celebration spanning three weekends at downtown Portland's Waterfront Park. CityFair features carnival rides, food and beer and live music, along with a headlining performer that's a guaranteed party starter.
The popular evening Starlight Parade features illuminated floats and a section with syncopated drummers and roller derby teams (and is preceded by a 5 km [3.1 mile] race, filled with runners dressed in costumes).
The festival's hallmark event, the Grand Floral Parade travels from the Memorial Coliseum (where reserved seating is available), across the Willamette River and through downtown Portland, delighting crowds with around 20 all-floral floats, 18 marching bands and 19 equestrian units — in addition to vintage vehicles, colorful dancers and more.
For a closer look at the impressive floats (which are meticulously decorated with natural materials like seeds and coconut flakes in addition to flowers), check out the Grand Floral Float Showcase (adjacent to the CityFair) for two days following the parade.
A stroll along the waterfront will yield a much different view as the Portland Rose Festival has acted as a U.S. Port of Call for the U.S. Navy, U.S. Coast Guard and Royal Canadian Navy for over 80 years. Known as Fleet Week gigantic naval ships line the shore, giving visitors an up-close view of our nation's seafaring military vessels and a chance to meet sailors, take on-board tours and learn about the U.S. Navy firsthand.
Get to the fragrant source at the Portland Rose Society Annual Spring Rose Show the nation's largest and longest-running rose show, which brings more than 4,000 blooms to Lloyd Center in Northeast Portland.
Last but not least, the Portland Rose Festival Dragon Boat Races bring the party to the Willamette River as 60 local, national and international teams compete in ornate boats provided by the Portland-Kaohsiung Sister City Association.
Portland Rose Festival Events
Join in on one of Portland's favorite annual festival with these upcoming events.
Postponed
May 27–June 12, 2022
EVENT ON HIATUS IN 2021 AND EXPECTED TO RETURN IN 2022. Please visit the event website for current information. Considered the "hub" of the annual Portland Rose Festival, CityFair fills Waterfront Park with carnival rides, concerts, food and fireworks for multiple weekends during the festival.
Postponed
Postponed
Saturday, June 4, 2022
EVENT POSTPONED UNTIL 2022. Please visit the event website for current information. For more than 40 years, Portland's Starlight Parade has offered funky, eclectic fun for everyone. From traditional marching bands and flood-lit floats, to glow-in-the-dark umbrellas and unique hand-built entries, you'll see the best of Portland's diverse community groups (and surrounding Northwest region) together…
Postponed
Postponed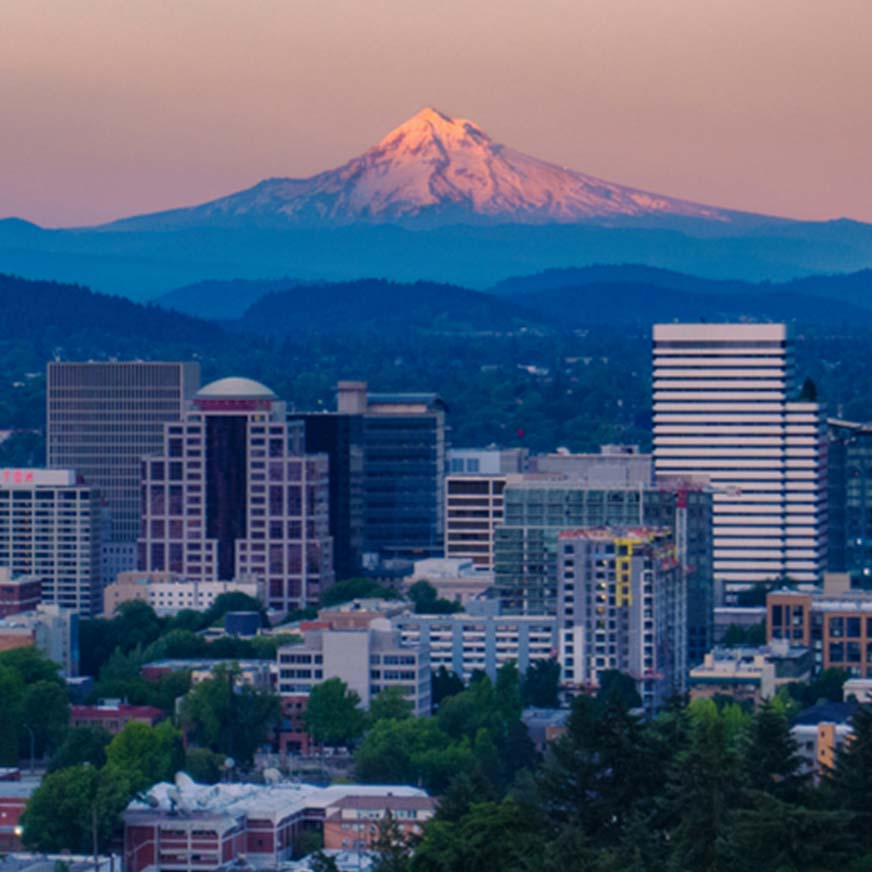 Saturday, June 11, 2022
EVENT POSTPONED UNTIL 2022. Please visit the event website for current information. A cherished highlight of the Portland Rose Festival, this popular procession is more than a spectacular floral-filled parade; it's a beloved annual tradition. For more than 100 years, Portland families, visitors and community groups have been making memories at the Rose Festival Grand…
Postponed
5 To Try
Fabulous Flowers
Explore these urban oases in Portland.
Summer in Portland
Portland comes to life every summer with live music, festivals and family-friendly events.

When the sun finally comes out, Portlanders celebrate their favorite things: music, beer, art and food.

Portland Parks & Recreation offers over 400 free events including free movie screenings, concerts and rock climbing.

Portlanders' pent-up desire for sun may explain our skill at making the most of summer's long days and warm nights with outdoor concerts.