Credit: Pam Falcioni via Flickr
One Moto Show Brings Motorcycle Fans to Portland
Every February, this festival celebrates racing, custom motorcycles and biker culture.
In 2009, the very first One Moto Show was hosted in an abandoned warehouse near downtown Portland. Why? "Because we thought it'd be fun," organizers say.
The multi-day One Moto Show festival is held every February is more than just fun, however. For several days, thousands of motorcyclists (and moto-enthusiasts) roll into Portland to celebrate bikes and biker culture, with dozens of motorcycles from around the world on display, ranging from the vintage to the strange and custom-made.
"Since we started, the motorcycle industry has grown a lot, making the quality of bikes go up and the amount of people who pay attention to them," says Thor Drake, an organizer of the event. (Drake also owns Northeast Portland's coffee shop/biker gear store See See Motorcycles.) "I'm proud to say we are the biggest show of its kind in the world. … I have been to many similar shows and I always try to make ours bigger and better."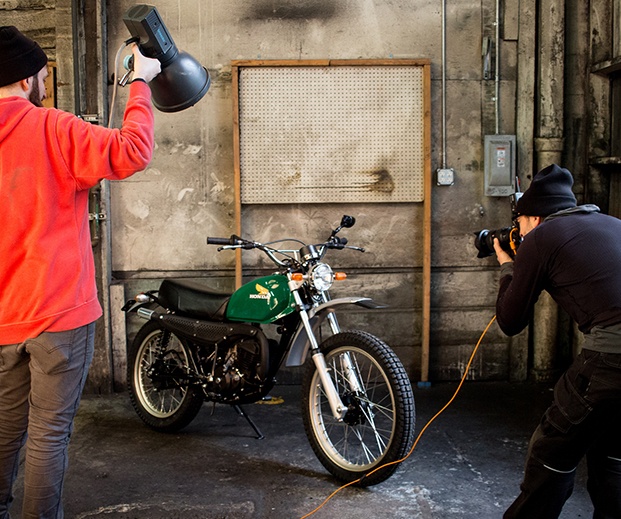 The One Motorcycle Show (often referred to simply as "One Moto") celebrated its tenth anniversary in 2019. Presented by the iconic motorcycle brand Harley-Davidson, the festival occurred in a century-old former foundry in North Portland.
Couldn't make it to the festival's epic 10-year anniversary in 2019? Drake says not to worry. "Our goal is always to make it bigger and better without compromising the integrity of the show," Drake says, meaning that whenever you can attend, the one thing to always expect "is that it will be the best show we've ever had."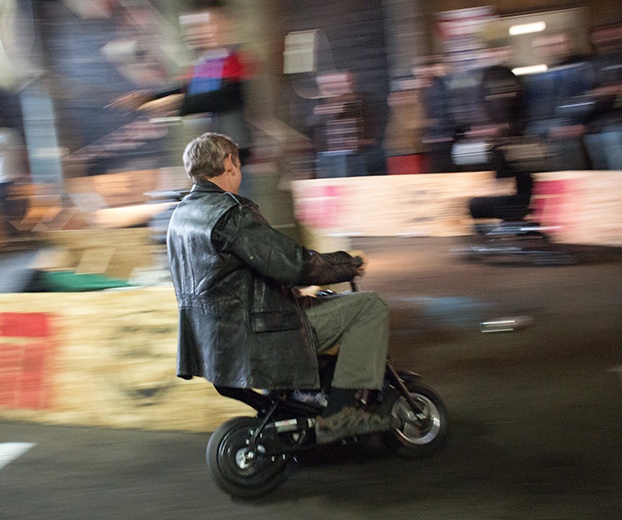 In 2019, the show featured more than 30 artists, 45 vendors, 160 bike builders, bands and racing. "It's a motorcycle circus," Drake says. The festival's most popular race, The One Pro Race, usually takes place at the Salem Indoor Speedway. Located about an hour south of Portland, the site is called the "fastest indoor track in the USA." Stakes are high; the winner usually goes home with thousands in prize money.
Throughout the festival, vendors offer up some of Portland's finest craft beer, coffee, wine and food. Past One Moto Show attendees have grubbed on food by the likes of Chicken & Guns, Pine State Biscuits, Olympia Provisions and (of course) See See Motor Coffee Co. Local bands and DJs, including Dennis Dread, Audios Amigos, PUSHY, Acid Wash, Atomic Rust and Savage Family (just to name a few), have also performed.
Upcoming Dates & Times
Feb. 7

5pm–11pm

Feb. 8

9am–11pm

Feb. 9

9am–3pm
Through interactive exhibits and displays featuring 100 historic race cars and motorcycles, the World of Speed car museum tells a vivid tale of America's love affair with life in the fast lane.
Every fall since 2018, Portland International Raceway has hosted the celebrated open-wheel racing with the Grand Prix of Portland.
Portland International Raceway hosts a spectrum of exciting events, including cycling, drag racing and motocross, auto shows and obstacle course events.