Portland's remarkably active dance scene ranges from ballet to contemporary work.
For a city its size, Portland has a remarkably active dance scene that fills the city's dance card with everything from ballet concerts of "Swan Lake" and "The Nutcracker" to studio productions of the freshest and grittiest contemporary work by local choreographers. If a theme runs through all of this movement, it's innovation — Portland dance has a restless, inventive spirit that welcomes collaborations with other art forms and often spills beyond the generally accepted boundaries of "dance." Read on to learn more about the city's expansive dance scene, then head to our events calendar to discover even more things to do on your next trip to Portland.
Know Before You Go
As of June 30, 2021, COVID restrictions have been lifted in Portland and the state of Oregon. While events are now allowed, some events may still be canceled, postponed or held virtually. Please check the event website for the most up-to-date information.
International Talent
The primary presenter of dance artists from outside the city is White Bird, which has brought mostly modern dance to the city since incorporating in 1997. White Bird's tastes generally run to the more experimental and contemporary part of the dance spectrum, especially in its Uncaged programs at Lincoln Hall at Portland State University, but even its larger shows at Arlene Schnitzer Concert Hall often feature advanced European and Asian choreographers, alongside their American peers.
Ballet
The largest ballet company in the city is Oregon Ballet Theatre, which has managed to operate at a quality level far above its budget, thanks to its artistic directors James Canfield and Christopher Stowell since its emergence in 1989 from a merger of two smaller companies. Under Stowell, the company focused on sharpening its Balanchine core and adding lots of neo-classical and story ballets to its repertoire. Its new artistic director Kevin Irving has worked with many of the most interesting dance choreographers in the world and is expected to bring a more modern feel to the company.
Choreographer Sarah Slipper founded Northwest Dance Project in 2004 with the idea of developing a core of athletic dancers flexible and creative enough to work with a variety of choreographers on brand new work, usually ballet-based but contemporary in look. That's exactly what she's done as the company has bent itself around dozens of new dances made by choreographers from around the world, attacking each with enthusiasm and skill.
Modern Acrobatics
BodyVox leans to the more modern part of the dance world, and its work has a theatrical often humorous side, if not downright antic. Founders Jamey Hampton and Ashley Roland bring the acrobatics of their work with Pilobolus, Momix and Iso to BodyVox, and they've developed a company of dancers able to meet the movement demands without neglecting the connection to the audience.
Portland has several companies that have acrobatic or aerial tendencies ; A-WOL Dance Collective, Polaris Dance, Night Flight, each with a different emphasis. And these venerable companies, Do Jump!, Afterglow Aerial Arts, and Imago, aim their acrobatic theatrics at the younger set.
New Modern
Linda Austin's Performance Works NorthWest plays a similar role, gathering new dancers and choreographers and combining with experienced hands — such as Austin herself. Providing a place for new dance for over twenty years, PWNW hosts an annual artist residency which showcases experiments in dance and performance at this Foster-Powell neighborhood studio and venue.

Providing a stage for multi-cultural, multi-genre, and multi-disciplinary performance-based works in Central Eastside,New Expressive Works, founded in 2012 by Subashini Ganesan Portland's Creative Laureate, has become a space for conversation and innovation in the performance arts scene in Portland.
Venues to try
Where to See Dance in Portland
Head to these local performing arts companies to witness some of Portland's and the world's best dancing.
Hit the Dance Floor
When the mood for dancing strikes, locals head to these local bars and dance nights.

Portland may be best known for its indie music, but with a wide variety of dance clubs, the city has a rhythm that'll get just about anyone moving.

Y.G.B. aims to create healing spaces for Black and Brown Portlanders through music, dance and collaborative experiences.

From gritty rock to velvety jazz, Portland's live music scene offers tunes for all types.
Upcoming Dance Performances
Check out our editor's top picks for upcoming dance performances.
Editor's Pick
Aug. 20–26, 2021
Portland Hip Hop Day was founded in 2015 as a result of a collaborative effort to address concerns and conflicts between the Portland Hip Hop scene and various agencies representing the City of Portland. As the result of continued relationship building and successful annual events between the city and the Hip Hop community, in 2019…
Editor's Pick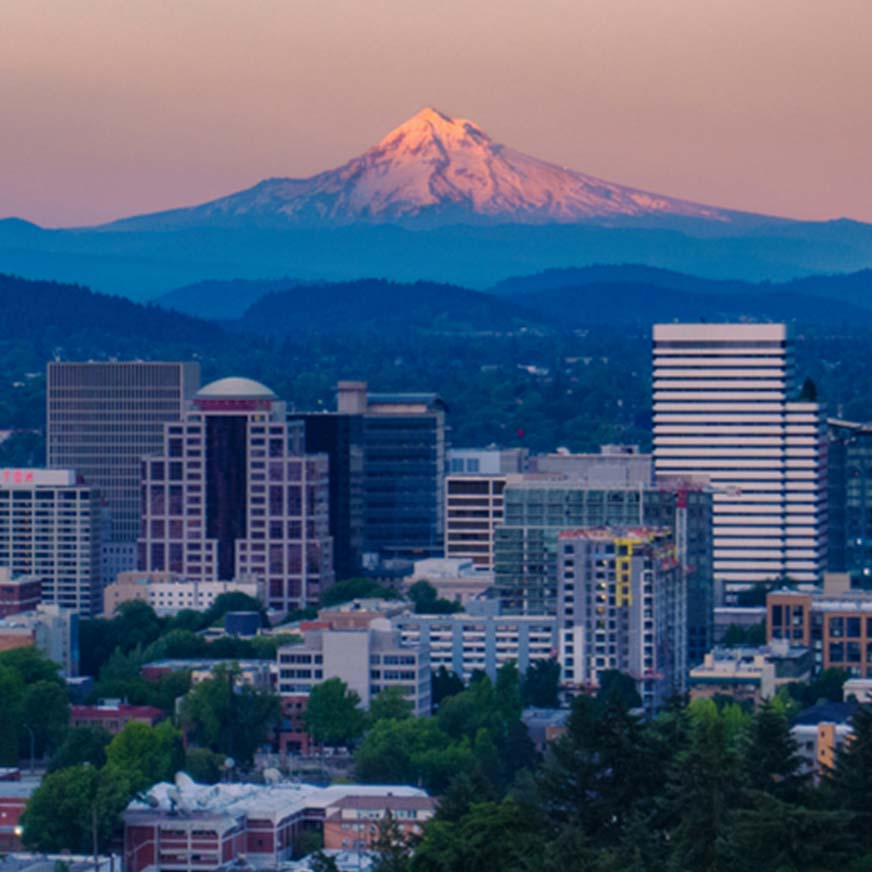 Wednesday, Aug. 25, 2021
You are invited to an evening filled with top-notch live dance performances. One stage. One night. Performances in ballet, Bhangra/Bollywood, Popping, contemporary, Transcultural Fusion, Rueda de Casino, Mexican Folkloric and fire dance. Dance Wire brings the community together in this unique and unforgettable dance experience! This event closes out Dance Wire's mini-festival: MOMENTUM. Tickets are…
Editor's Pick
Feb. 9–14, 2022
The City of Roses boasts one of the best tango communities outside of Buenos Aires, with dances and lessons available almost every night.
Editor's Pick