Portland Saturday Market
Buy products from local artists at this beloved attraction in Portland's Old Town.
Combining the vibes of an arts show, a live street concert and an open-air bazaar, Portland Saturday Market has been a beloved Rose City tradition since 1974. In fact, the market is considered the largest continually operating arts-and-crafts fair in the United States, drawing up to 750,000 visitors during its annual season.
#reopeningpdx Tour
On any given Saturday — or Sunday — from the beginning of March to the day before Christmas, shoppers can tap their heels to bluegrass pickers and jazz musicians and sample ethnic eats like falafel or kielbasa while browsing wares handcrafted by more than 250 vendors. Top finds include vintage buttons and jewelry from My Favorite Button, silverware art by Spoonman Creations, vegan soap from Dirtyface Soap Company, twee illustrations from A Little Sun and delicate metal-and-gemstone jewelry from YedOmi, as well as locally themed apparel, ceramics, home décor and photography.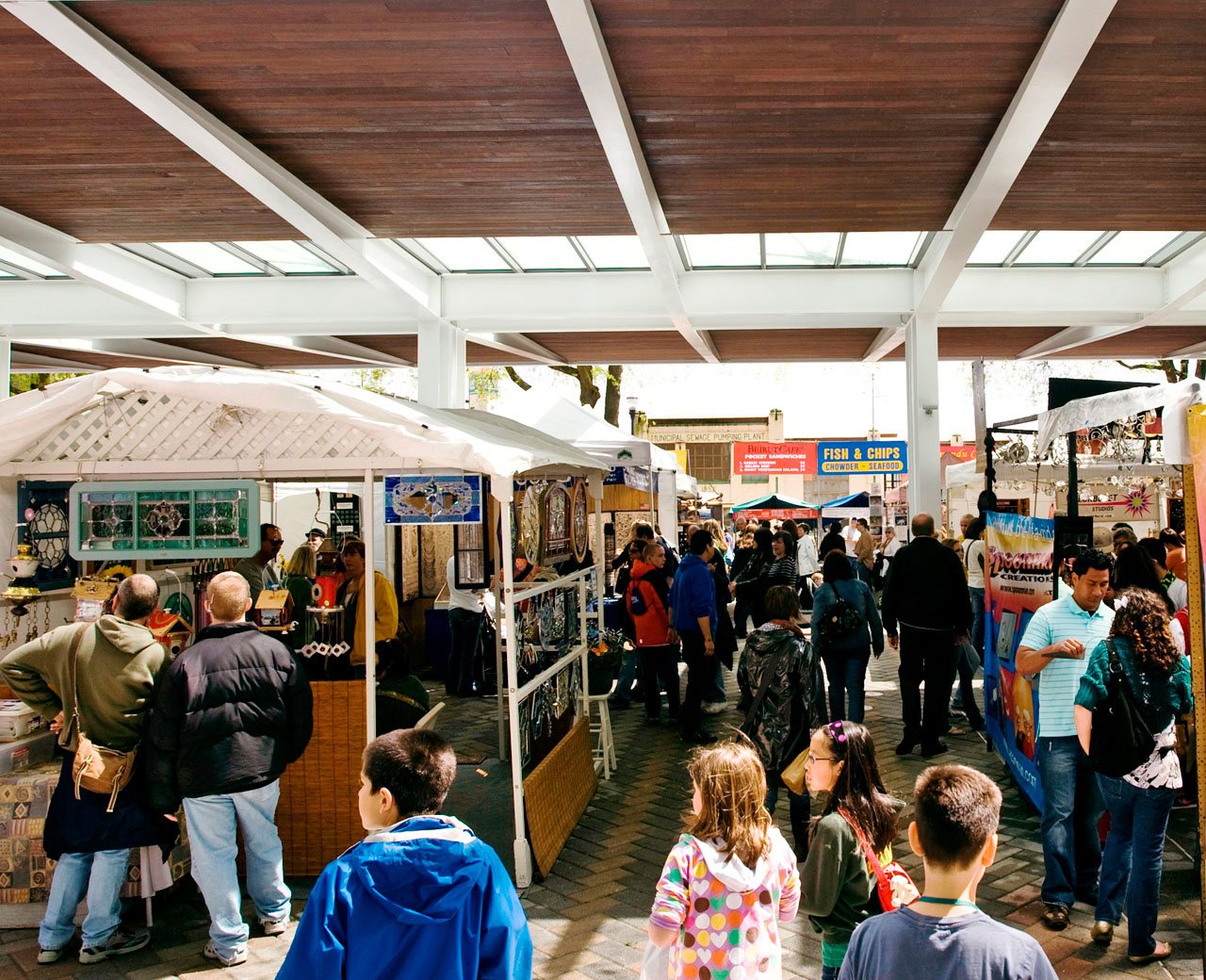 With such a variety of goods, the Saturday Market is naturally a great place to score gifts and souvenirs most any time of year, but for holiday shoppers (and procrastinators!) the market holds another favorite local tradition: the Festival of the Last Minute, a weeklong version of the market that runs through Christmas Eve.
Upcoming Dates & Times
Oct. 24

10am–5pm