Credit: Ashley Anderson
The Oregon Jewish Museum and Center for Holocaust Education
Explore the rich history and ongoing resiliency of Oregon's diverse Jewish community with interactive exhibits and experiences for all ages at OJMCHE.
Allison Jones Hunt
Know Before You Go
The Oregon Jewish Museum and Center for Holocaust Education (OJMCHE) reopens August 6. Please expect limited hours and partial exhibitions access. Advance ticket purchase is required. See the latest health and safety guidelines related to COVID-19 on the OJMCHE's website.
History buffs, art lovers and anyone interested in diving deeper into the multifaceted stories of Portland's past and present will find much to explore at the Oregon Jewish Museum and Center for Holocaust Education.
Located on the North Park Blocks, just steps away from downtown Portland, the museum's mission is to help all visitors appreciate more than 165 years of Jewish contributions to Portland life; take in the universal lessons of the Holocaust through the lens of first-person experiences; learn to resist indifference and discrimination wherever it arises; and envision a more just and inclusive world.
Know Before You Go
OJMCHE staff or curators lead a tour of current and core exhibitions, free with the cost of admission, every Wednesday at 1 p.m.
History of the Oregon Jewish Museum and Center for Holocaust Education
Before opening in the former Museum of Contemporary Craft space in 2017, the Oregon Jewish Museum resided in a series of small, rented spaces for two decades. These days, the 15,000 square-foot (1,400 sq m) museum is making the most of its much larger permanent location with two floors of exhibitions, a cozy museum café (dedicated to showcasing the flavors of American-Jewish fare and fostering lively conversations) and a gift shop featuring works by local Jewish artists. The museum also offers a calendar filled with events, including storytelling workshops, artist talks and symposia exploring global human rights issues.
In times of social upheaval and political uncertainty, museums like OJMCHE are more relevant than ever. According to OJMCHE Executive Director Judith Margles, the museum and its online resources offer "a safe space in which visitors can find the relief provided by scholarly distance and the consolations offered by the intimacy of authentic human experience."
Grounding an experience with lessons from history (and the voices of the people who lived through it) can offer vital guidance for people of all ages, and OJMCHE invites visitors from all backgrounds to explore, learn and create a better world for all people.
Explore the Oregon Jewish Museum and Center for Holocaust Education
Visit the museum on a weekday and you'll likely share the space with student groups that travel to OJMCHE from around the Pacific Northwest. This is largely thanks to the activism of OJMCHE's staff and volunteers, who have tirelessly advocated for mandated Holocaust and genocide curriculum in Oregon schools. This student focus has yielded many hands-on features amongst the museums exhibits, including pull-out drawers filled with family artifacts donated by members of Portland's Jewish community, light-up maps, touch-screen interviews and spaces to share personal reactions to the exhibits. Together, these make the museum a fantastic destination for visitors with different learning styles.
First Floor: Rotating Exhibits, Lefty's Cafe and the Ron Tonkin Family Museum Shop
The ground floor of OJMCHE is largely dedicated to exhibition spaces that change regularly, showcasing Jewish artists, photographers, historical experiences and human rights issues. Past shows have included "Power of Protest: The Movement to Free Soviet Jews," "Who We Are: A Portrait Exhibit Honoring Muslim Women in Our Community," and "Vedem Underground," the history of a literary magazine written by Jewish teens imprisoned at Terezin, a Nazi camp in Czechoslovakia during WWII. (Visit the museum's website for information about current and upcoming shows.)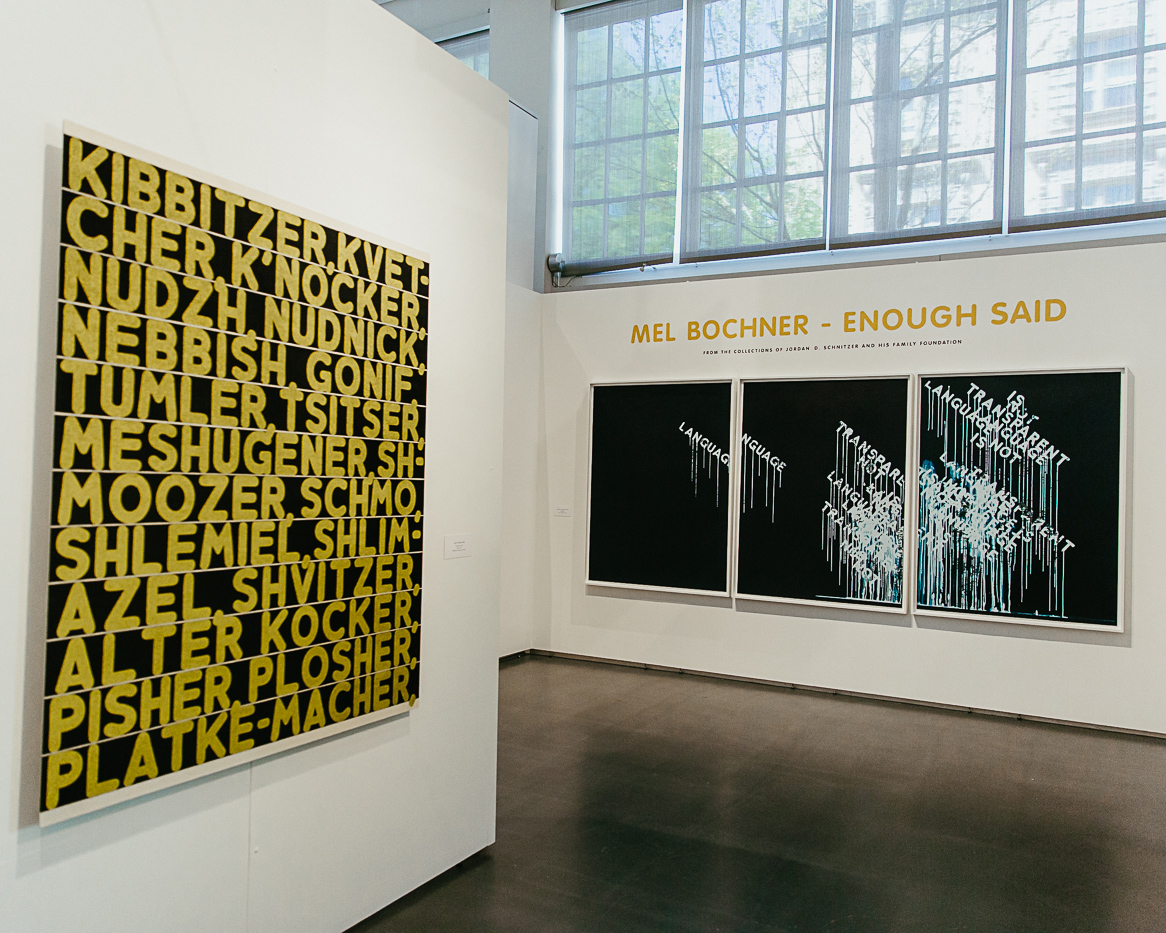 Venture beyond the current exhibits to explore the Ron Tonkin Family Museum Shop — a constantly changing collection of jewelry, home goods and books, as well as Jewish ritual and holiday wares — and Lefty's Café, serving traditional sandwiches, salads and pastries inspired by East Coast Jewish delis. (Pro tip: There is no admission cost to enter the museum shop or café.)
Second Floor: Core Exhibits, Children's Play Area and Event Space
Take the stairs or elevator to the second floor for even more discoveries. The museum's three permanent exhibits anchor the museum's educational offerings:
Discrimination and Resistance, An Oregon Primer identifies the differing ways discrimination is used as a tool to disenfranchise marginalized groups in the Pacific Northwest (including Indigenous peoples, Chinese immigrants and African Americans), as well as the powerful methods of resistance that can combat injustice everywhere.
The Holocaust, An Oregon Perspective is a history of the Holocaust told using first-person stories of survivors who relocated to Oregon, including video interviews, photographs and artifacts brought back from labor camps.
Oregon Jewish Stories is a vibrant exploration of the historical and modern Jewish experience, sharing immigration stories and experiences of urban renewal, along with more artifacts and oral histories.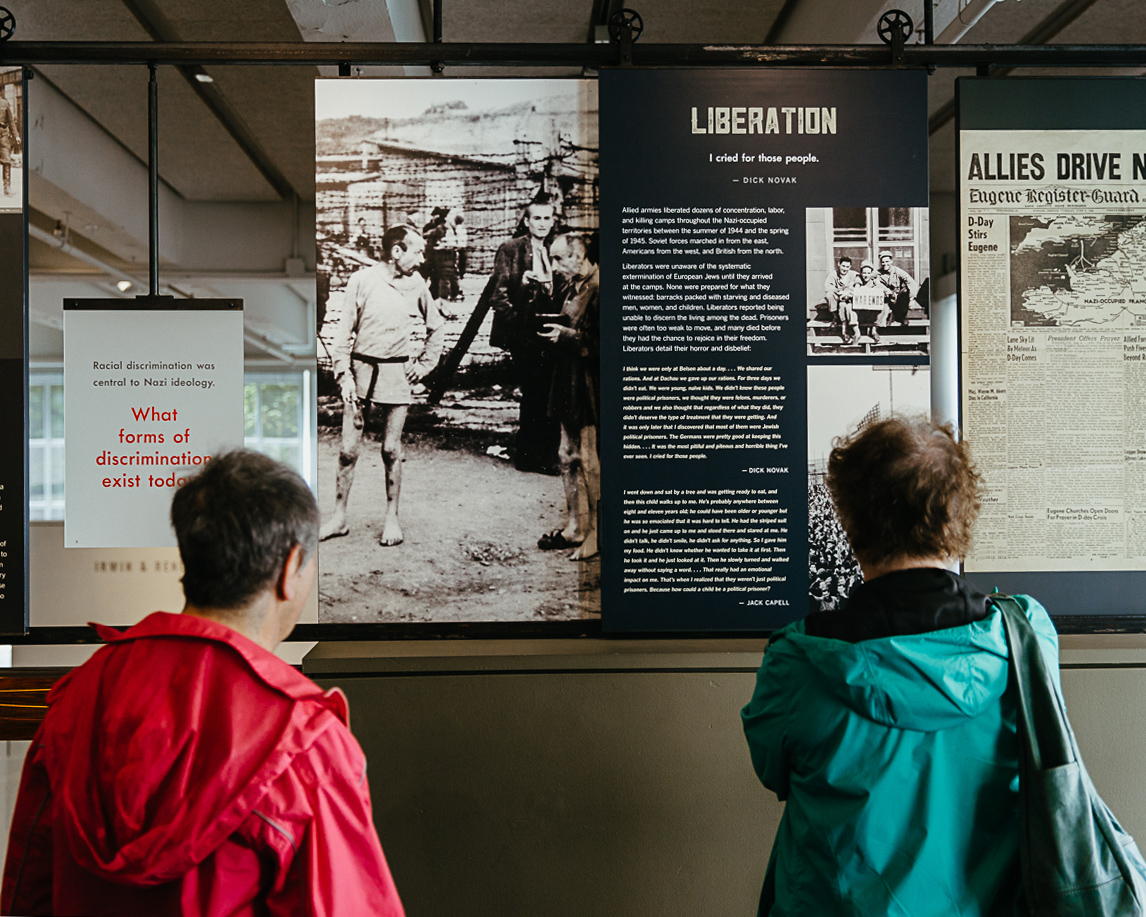 In addition to these three core exhibitions, you'll find Anne and Goldie's Children's Corner for supervised playtime (and monthly storytelling sessions), cases of family heirlooms (including prayer shawls, Torah mantles and intricate ritual objects brought to Oregon from far-flung synagogues and Jewish homes), and art by Oregon Holocaust survivors.
OJMCHE's second floor also features an event space that hosts a full calendar of public programming including films, workshops, performances and programs that bring current exhibitions to life.
Visit the Oregon Holocaust Memorial
The Oregon Holocaust Memorial is located in Portland's Washington Park near the Portland Japanese Garden and International Rose Test Garden. This free outdoor memorial features Holocaust history, quotes from survivors and the names of Holocaust victims and their surviving descendants in Oregon and Southwest Washington. A vault in the monument contains soil and ash recovered from six extermination camps of the Holocaust, brought back to Oregon by Portland residents.
Scattered along the path toward the memorial are bronze sculptures of household and personal objects (symbolizing the items left behind by victims of the Holocaust), along with granite bars representing railroad tracks. According to OJMCHE, "the memorial stands as a permanent reminder of the Holocaust — the systematic, bureaucratic, state-sponsored persecution and murder of six million Jews and millions of others by the Nazi regime and its collaborators from 1933 to 1945. By teaching the lessons of the Holocaust and visiting the Memorial, we pay homage to those who lost their lives during that period."
Portland Museums
Discover more about Portland's history and arts landscape at these local institutions.
Upcoming Events at the OJMCHE
Editor's Pick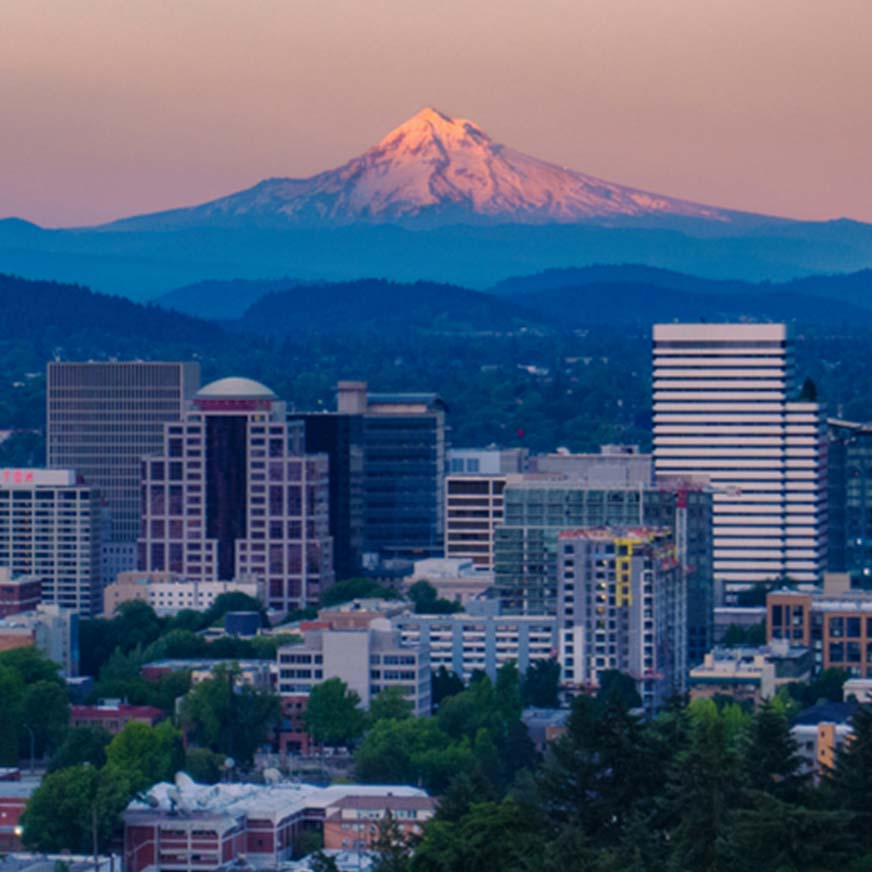 Oct. 8, 2020–Jan. 31, 2021
To Bear Witness – Extraordinary Lives will capture, share and preserve the stories of 10 to 12 people from varied backgrounds who left their homelands for safe haven in the United States. Although these refugees had survival on their minds when they first arrived, they jump-started their lives with remarkable determination, finding their way in…
Editor's Pick
Editor's Pick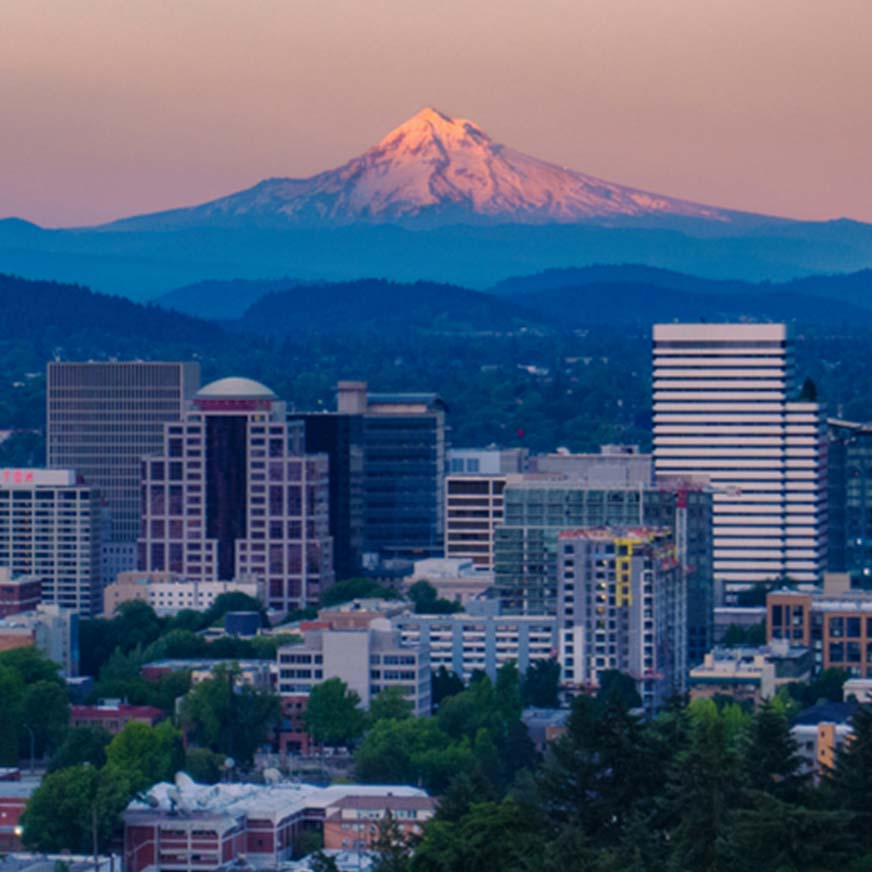 Feb. 10–May 23, 2021
The relationship Rembrandt had with the Jews of Amsterdam is a remarkable story. Most were Sephardic Jews – refugees from the Inquisition in Spain and Portugal. For many generations these Jews had been forced to deny their religious legacy, but in Amsterdam they were free to reclaim traditions and return to their Judaism. Rembrandt lived…
Editor's Pick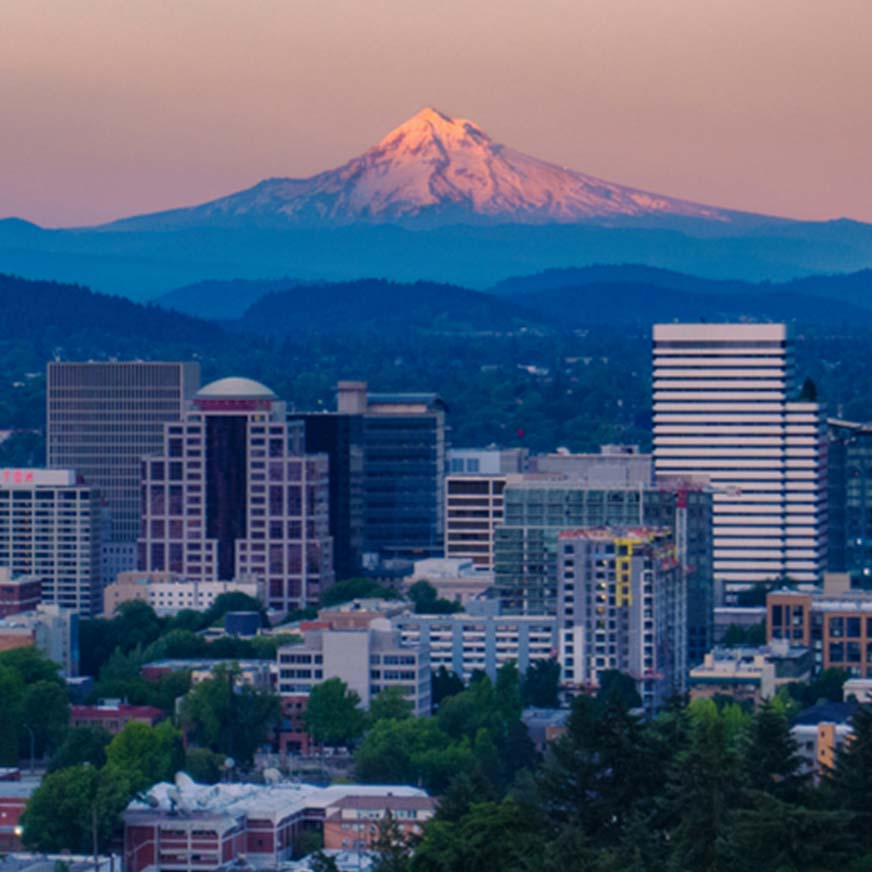 Nov. 1, 2018–Oct. 1, 2020
On the First Thursday of the month from 5-8 p.m, the Oregon Jewish Museum and Center for Holocaust Education participates in the city-wide First Thursday Gallery Walk. During the First Thursday hours, the museum is open and free to the public.