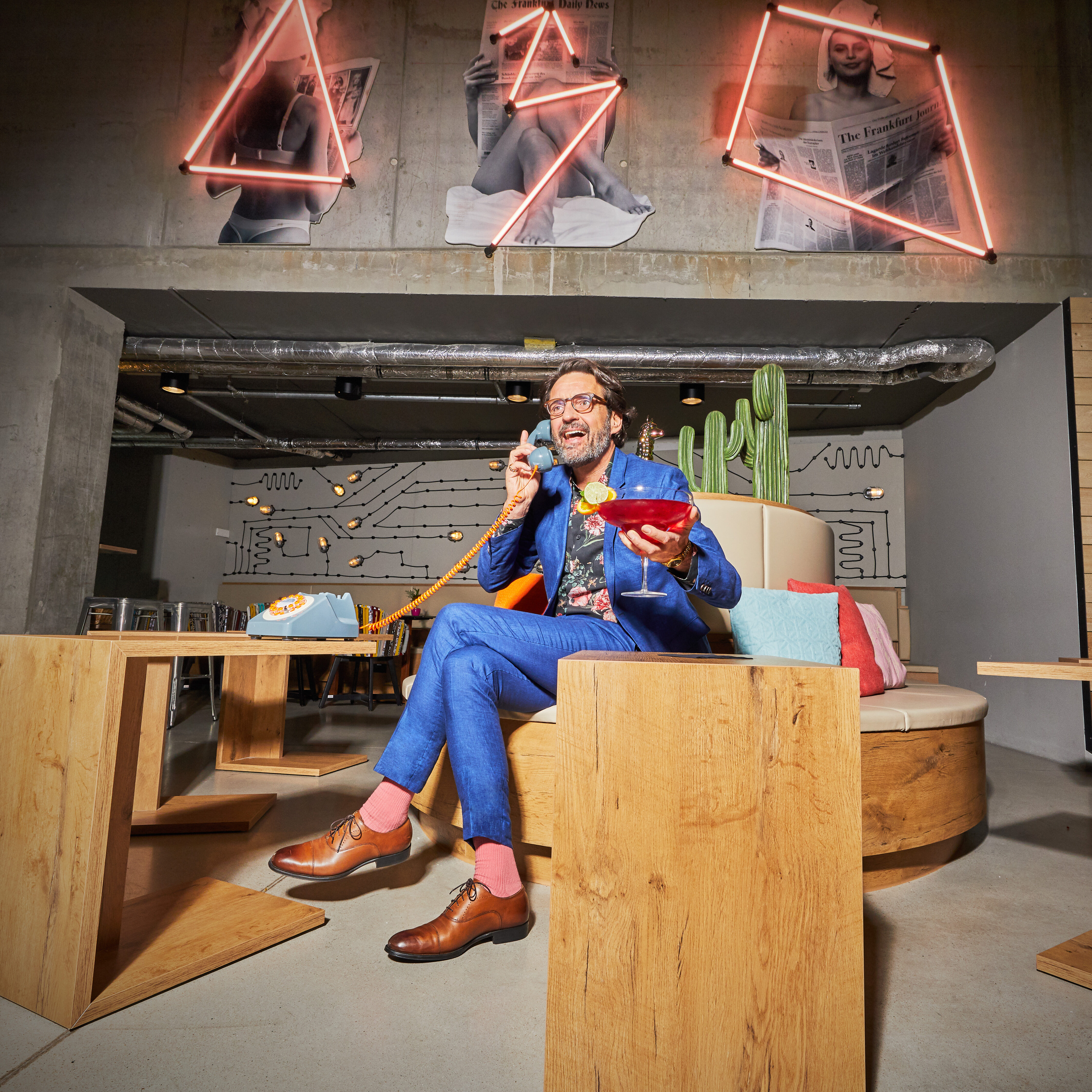 Moxy Hotel
The 11-story Moxy Hotel (a new Marriott brand) will feature three food carts in place of a traditional restaurant.
1.1 miles from Convention Center
Moxy Portland Downtown is located in the vibrant downtown district, bordered by the Pearl and Culture Districts, just blocks away from the world's largest independent bookstore, Powell's City of Books, as well as Wildfang, Dr. Marten's, and other great tax-free shopping.
Check in at the bar in the bright, open lobby and receive a complimentary cocktail or coffee. Take advantage of 'Plug and Meet' gathering areas with modern ergonomic seating, large writing walls and 56-inch televisions for presentation projection. Other amenities include three food carts and a well-stocked bar featuring craft cocktails, wines by the glass and local brews. All bedrooms are equipped with 42-inch flat screen televisions, built-in USB ports and free WiFi. Moxy is where the fun is at – PLAY ON!