Haunted Portland
Explore Portland's paranormal side with these spooky spots and spirited tours.
Tuck Woodstock
Tuck Woodstock has been writing and editing content for Travel Portland since 2014. Read More
The Pacific Northwest is rife with spooky lore and tales of things that go bump in the night, and Halloween season is the prime time to check out Portland's many mysterious spots and spirited walking tours. Goosebumps are all but guaranteed.
White Eagle Saloon
McMenamin's White Eagle Saloon claims to play host to several apparitions, from a prostitute named Rose to the souls of unwitting residents kidnapped via Portland's infamous Shanghai Tunnels. But despite this eerie history, the bar's most notorious spirit is that of Sam Warrick, a bartender and cook from the saloon's pre-prohibition days. Warrick, who can be spotted in the hotel's trove of historical photos, has been known to fling condiments across the kitchen.
Old Town Pizza
Arguably Portland's most famous — and persistent — phantom, "Nina" has bedeviled the same spot for more than a century. Nina worked at Old Town's Merchant Hotel, where she met her untimely end at the bottom of a dark elevator shaft. When Old Town Pizza replaced the Merchant Hotel in 1974, Nina's spirit refused to leave — diners still report a woman in a black dress keeping watch over their tables.
Lone Fir Cemetery
One of the city's largest and best-kept pioneer-era graveyards, Lone Fir Cemetery serves as the final resting place for 25,000 souls — believer or not, that's pretty good odds for spirit-spotting. Strolls here can be spooky any time of year, but the creep factor rises during the annual Halloween Tour of Untimely Departures (Oct. 31). Guests are led by candlelight to a series of famous and fascinating graves, where ghostly hosts recount the unlucky demises of the cemetery's permanent residents.
Haunted Pub Crawl
Looking for safety in numbers? The Haunted Pub Crawl from BeerQuest unites fun-loving specter-seekers on a tour of Old Town Portland. With its cobblestone streets and beautiful 19th-century buildings, this district is steeped in history and is purportedly home to a sizable ghost population. Imbibe up to seven drink samples, including award-winning brews from Old Town Brewing, while experts deliver nonstop doses of goosebumps.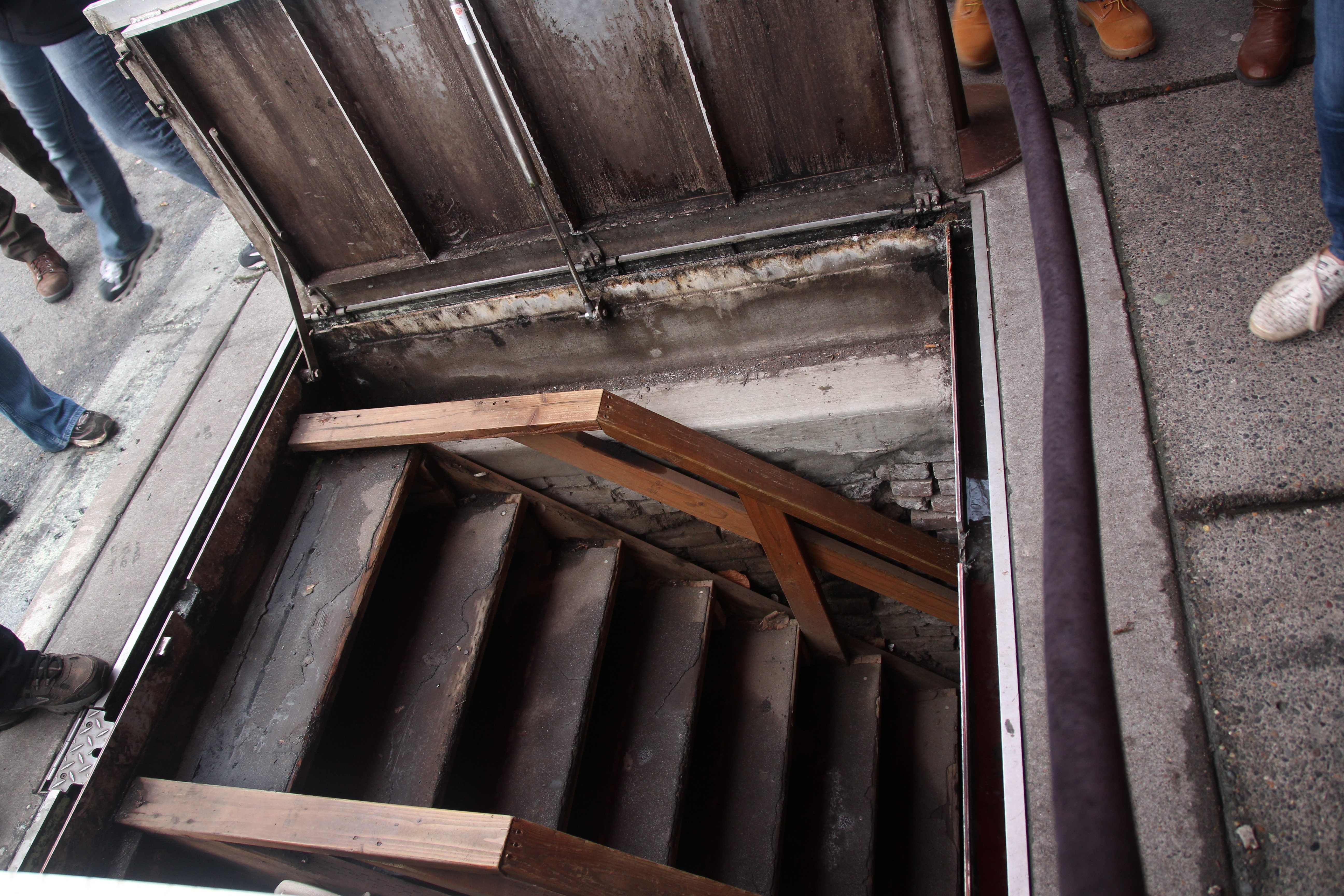 In the late 1850s, a lonely logger might get more than he bargained for at his local tavern. See Portland's historic underbelly on a Shanghai Tunnel tour.

The historic town of St. Helens, located 45 minutes from Portland, celebrates Halloween all month long with haunted tours, costume contests and more.

From the world's oldest (fake) museum to the only gallery focused on vintage vacuum cleaners, these attractions keep Portland weird.