#pdxtogo: Supporting Portland Businesses
The hashtag #pdxtogo encourages support for Portland restaurants and businesses via take out or delivery.
Travel Portland is adopting the hashtag #pdxtogo to organize and amplify our support for the local businesses during the coronavirus crisis. We've already been encouraging our nearly 375,000 fans across Instagram and Facebook to support their favorite Portland restaurants and businesses by ordering take out or delivery. With #pdxtogo, we're launching a more concerted effort to support these vital businesses in this time of need.
How It Works
Travel Portland will:
Post least 2 times per week on our Instagram (IG) and Facebook (FB) organic feeds and stories, promoting the general #pdxtogo concept and inviting businesses to engage with the posts to let users know they're open for take-out and/or delivery.
Share posts from businesses that tag us (@travelportland) and use the hashtag (#pdxtogo) on our FB and IG stories.
We'll also run paid campaigns with #pdxtogo ads on both FB and IG, targeted to locals.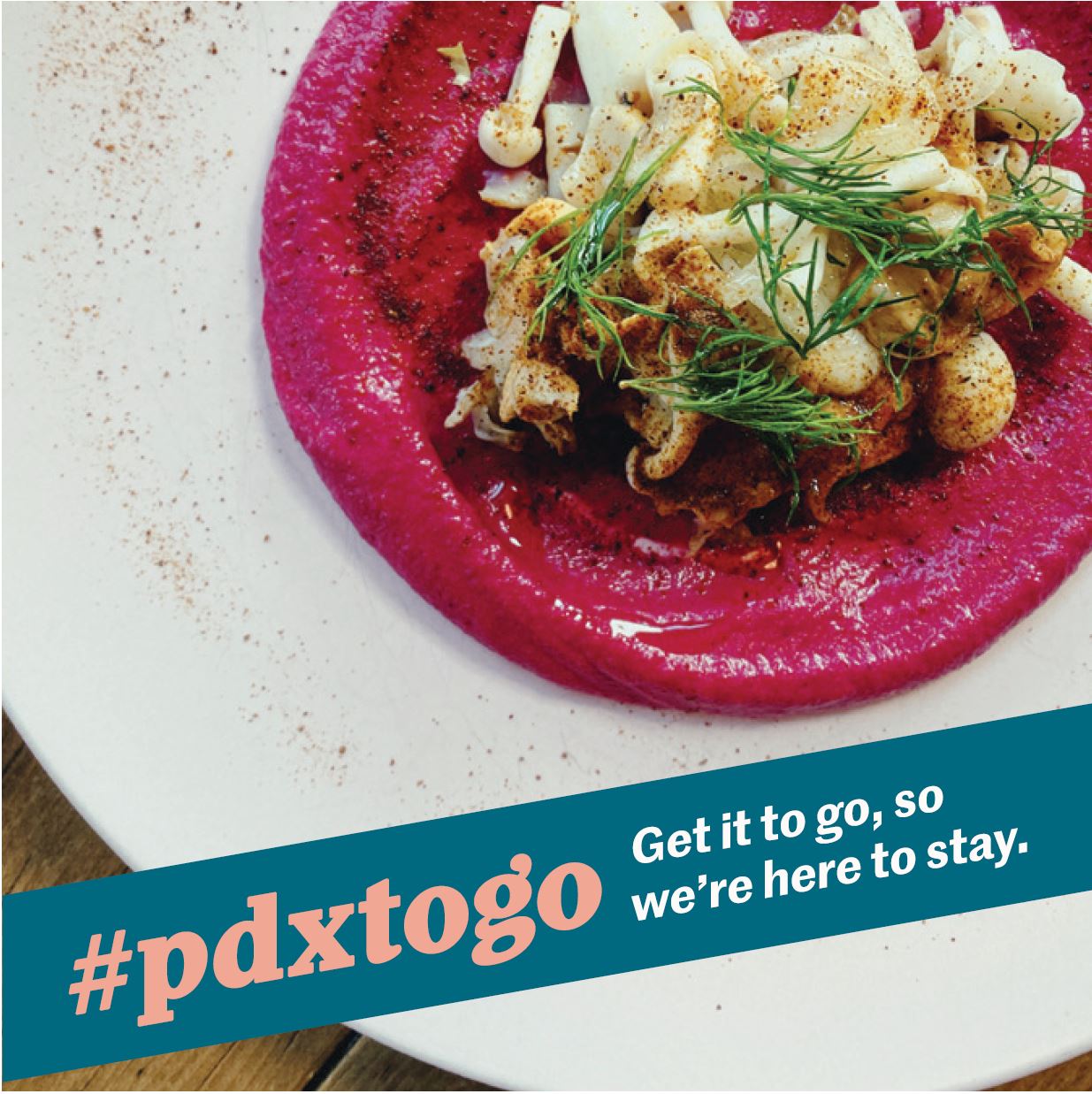 Restaurants and other businesses offering take-out and/or delivery should:
Post to Instagram, Instagram Stories, Facebook and FB Stories using #pdxtogo and tagging @travelportland.

Highlight take-out/delivery offerings and availability.

Include the delivery services (DoorDash, Postmates, etc.) you use, if applicable.

Add other relevant hashtags like #pdx2go, #pdxeats and #portlandtogether.

Use #pdxtogo graphics on your posts. There are three designs in multiple colors and formats.
Engage on #pdxtogo posts (yours and ours) to boost visibility and engagement.
Share photos Travel Portland can use for this campaign via this Airtable form.
Consumers who see these posts will engage directly with businesses to place orders.
Other Considerations
Travel Portland's messaging will reflect awareness that this crisis has caused significant financial hardship for many people. Calls to support businesses will be positioned as, "If you're able, please consider …"
In the spirit of inclusivity, Travel Portland will post at least once a week to our organic feeds and stories with details on how those with the means can support restaurants and businesses that aren't offering takeout or delivery — through donations, purchasing merch, etc.